Special Guest: Elder Abuela Cristina Rivas
Abuela Cristina Rivas, a traditional healer from Xochimilco, Mexico, is a founding elder of the Wild Woman retreats. Anyone who has met Cristina or who has come to our summer retreats knows that this is a huge blessing!

Abuela Cristina founded the traditional alternative health clinic TipacTimeni (New Life in Nahuatl) in the mountains of Xochimilco, Mexico. Abuela Cristina, who has her own laboratory for the preparation of the medicinal plants that she works with, carries the sacred gift of healing in her hands.

Abuela Cristina uses several ancestral diagnostic techniques to cure. Working with energy, she gives traditional cleanings with eggs and with several plants, and uses a range of therapies including iridology, craneo sacral, osteopathy, and chiropractic in order to read what is happening inside the body.
Abuela Cristina uses deep massage to release blockage and trigger healing and throughout the retreat she will be offering one on one sessions to participants.
Talitha Colchester - Founder
Talitha founded Wild Woman in order to empower women. Alongside holding the womb workshops and rituals, Talitha creates a space for each participant to receive individual womb focused sessions, tailored to their needs, throughout the retreats.
Talitha is interested in birth, babies, bodies, wombs, women, wilding, healing, health, happiness, ancestral alignment, addiction recovery, self-love and sacred sexuality.
As a student of Tibetan Buddhist master his Holiness the 12th Gangri Karma Rinpoche Talitha understands that she has a responsibility to assist in the collective project of eradicating suffering (and its causes) for all sentient beings. She does this through offering her body as a channel for healing through purification rituals, bodywork, and prayer.
Website: www.talithacolchester.com
Lucy Jones - Food Alchemy
Lucy works full time as a florist, spending her days surrounded by beautiful flowers. The rest of the time Lucy follows her other passion: creating dishes in the kitchen influenced by travels from northern India to South America.
Lucy enjoys cooking simple and delicious food that reflects nature and her seasons. Lucy loves offering her service to help feed and support the on their wild journey.
Lucy Holden - Intuitive Herbalism
During our retreats chef, permaculture goddess, and intuitive herbalist Lucy takes us on a meditative journey with Rose medicine and facilitates plant communion rituals.
Building a relationship with herbs from this land takes time and subtlety. Our plants contain all the wisdom we may need at any given time in our journey, as long as we trust, open and bring ourselves in honesty to this sacred meeting.
Rose Ceremony: Each individual will experience Rose in a different way as this plant has a deep, primordial knowledge. However, some features consistent of journeys with this plant include heart-opening, feelings of softness and warmth, and envelopment and protection - all of which lead to feelings of strength. With lovingly hand made Organic Rose Essence Lucy will guide us in to the heart of this protective plant.
Website: https://www.lunalimon.co.uk/
Marina Serra - Sweatlodge
Marina has always had an interest in nature, healing, ancestral education and indigenous cultures. She began to travel with this study, living in different countries of Latin America to learn about healing and indigenous traditions, from a young age.
Marina works with different natural medicines (among them the sweatlodge and deep bodywork) studying with several healers of different traditions. Here she is with Abuela Cristina Rivas, a traditional healer from Xochimilco, Mexico, at our summer retreat.
Marina is a founding member of Arrels Association based in Catalonia, which for years has been actively working organising cultural exchanges with indigenous representatives who work with natural medicine in ancestral traditions.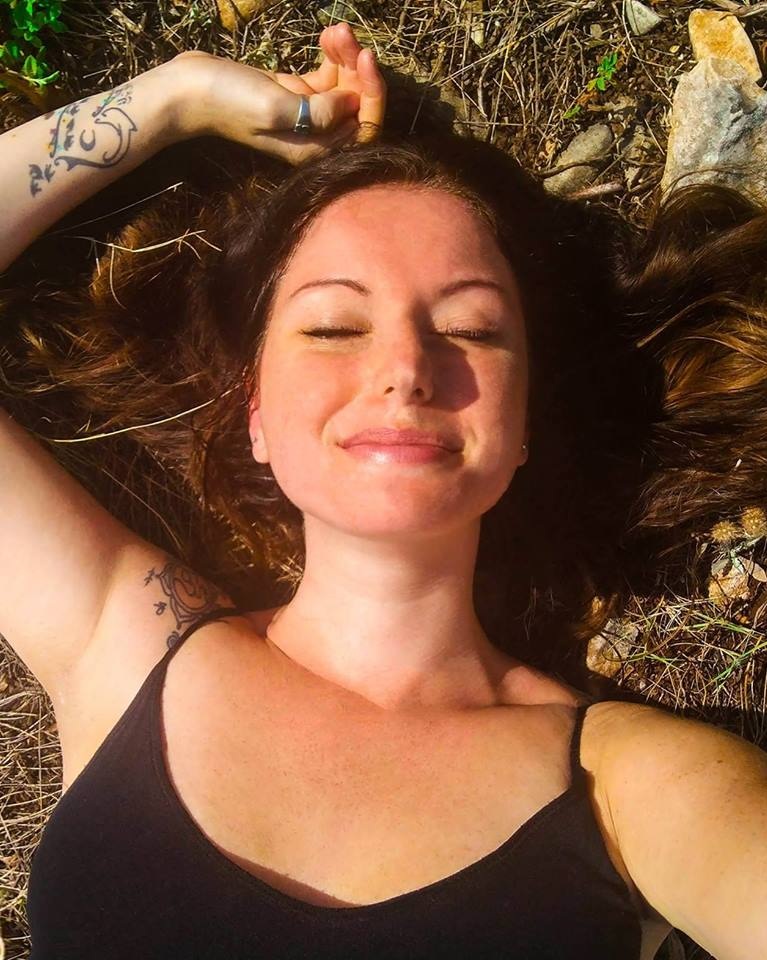 Iolanda Brazza - Conscious Cooking
Iolanda sees the growth, creation and sharing of food as an art form in and of itself. Because the conditioned outlook on food within our culture can be toxic for both our bodies and minds, she practices conscious cooking and eating in order to find a balance which can co-exist with the society in which we live.
Food is the gift we receive from Pachamama every day and with these gifts come the ability to nurture, heal and awaken our body, mind and spirit when accepted with love and respect.
Iolanda understands that a lot of illness derides from a loss of this understanding and she seeks to address these issues through conscious, intention-filled cooking and the sharing of food as a form of prayer.
Website: https://www.iolandabrazza.co.uk/